At ØRN, we see it is our duty to look after the environment; from the materials we use, right through to our manufacturing process.
We recognise the responsibility that we carry to ensure our operations and materials have as little impact on the environment as possible, whilst protecting lives and livelihoods.
Our long term vision is to be
'the 'Go To' Sustainable Brand of choice enhancing the lives of our stakeholders'.

To reach this, we understand that we need to evaluate all of our processes and procedures and launch new initiatives.

To help us with this huge challenge, we have launched
'THE SUSTAINABILITY CONVERSION PROJECT'.

This project will evaluate all areas of our business that could, in time, damage the environment and will be the key driver of our future Corporate Social Responsibility (CSR) policy.

By 2030, ØRN INTERNATIONAL aims to source
100% recycled or sustainably sourced materials.
Below shows an infographic highlighting our key areas of investigation: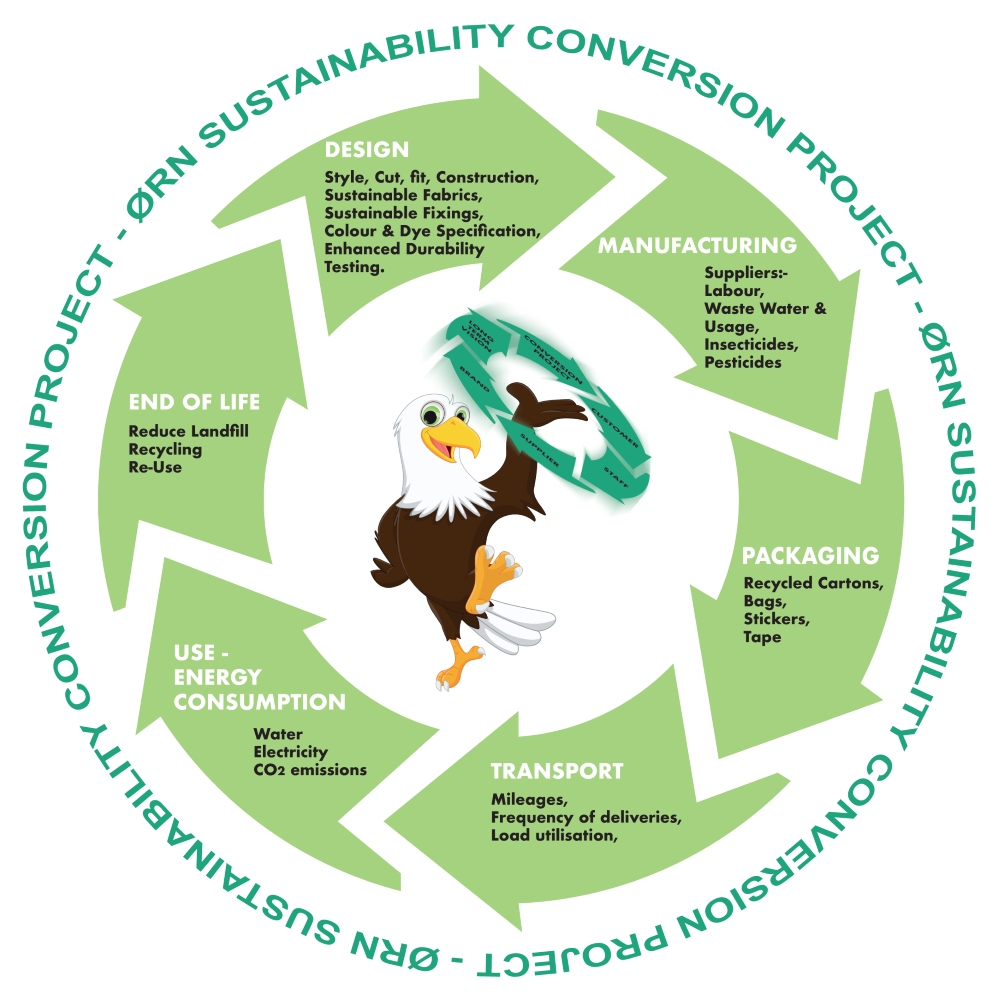 Whilst working hard to improve our sustainability procedures, we also work closely with our customers to understand the challenges they face. We help them by designing and manufacturing products that meet all of their CSR needs.
Working together, we care – Working together, we make a difference